Paper touch lacquer - 02.11.2020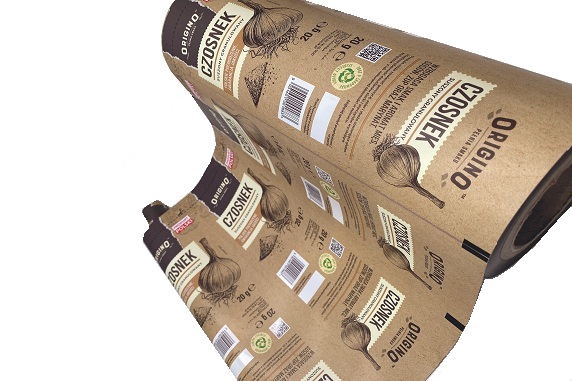 Paper touch lacquer
To meet your expectations, we add to our wide offer films packaging with paper touch varnish, looking like made of paper, while maintaining the structure of the paper to the touch.
A special varnish that gives the packaging the effect of a paper texture, makes the packaging more pleasant to touch and visually attracts more attention. The deceptive resemblance to real paper makes customers more likely to reach for products in such packaging, as they become more exclusive and noble than those found in standard foil. Paper touch varnish can be placed on the entire package or on a fragment thereof.
Our products perfectly protect against mechanical damage and have a high barrier to gases and water vapor.
The innovative technique of paper touch varnishing will make your products competitive in comparison with the same products, packed in standard foil laminates.
Packaging made of paper touch may take the form of ready-made bags, e.g. doypack, stabilo, flat, with a back seal, with side folds and laminate - tape on a roll.